Britomart's about to get bigger & better
As New Zealand tries to ease into post-Covid normality, downtown Auckland's hottest new property is nearly open! The hotel experienced six weeks of construction delays because of the lockdown, but now, Hotel Britomart is back on track and ready to show off. From its exterior of hand-made bricks to its beautifully timber-lined rooms, The Hotel Britomart does detail like nobody else.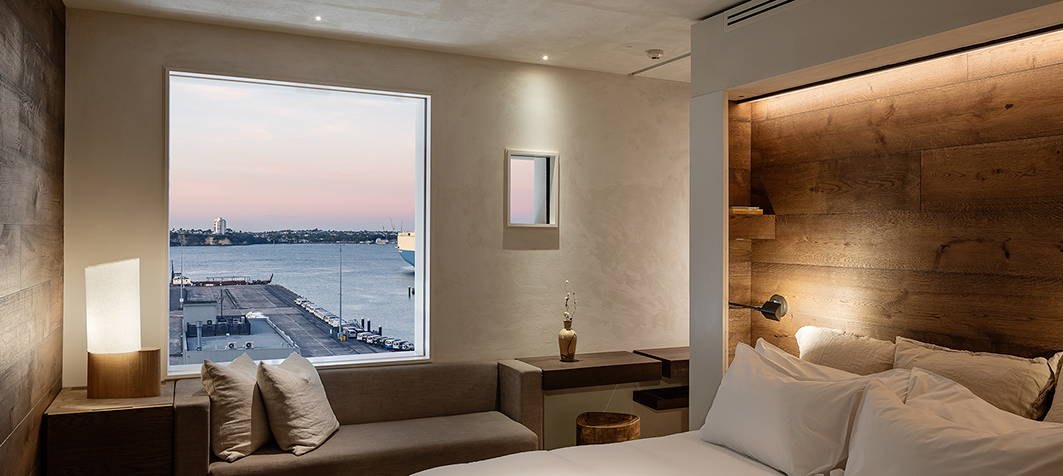 DESIGN
The new building is designed inside and out by Auckland-based Cheshire Architects, the same team that master-planned the Britomart neighbourhood in 2003, designed the pavilions on Te Ara Tahuhu and created the interiors for Ortolana restaurant. Its striking exterior is clad in 150,000 hand-made bricks, creating a sense of warmth, craft, and a strong connection with The Hotel Britomart's 150-year old brick neighbours.
ROOMS
The Hotel Britomart will have 99 guest rooms, each 22 sqm in size and come with snug timber-lined walls, beautifully tiled bathrooms, build-in sofas, hand-made ceramics, and minibars full of locally sourced treats.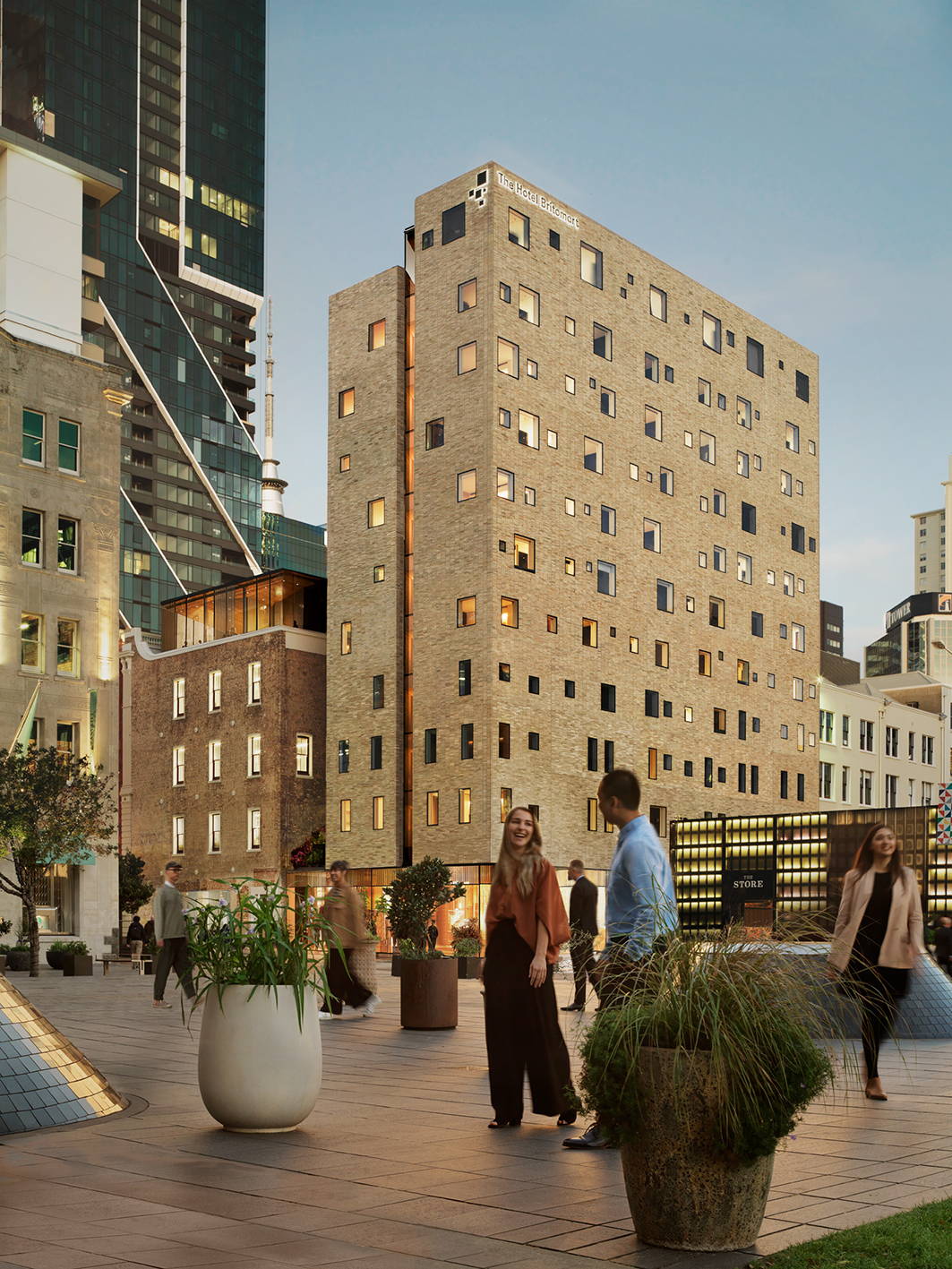 SUITES


In addition to the 99 guest rooms, The Hotel Britomart will have five Landing suites, each designed with highly crafted interiors, luxurious living spaces and, on three of the suites, lush garden terraces. The suites are named after The Landing, a historically significant 1,000-acre property in the Bay of Islands.
5 GREEN STAR RATING
As NZ's first 5 Green star hotel, The Hotel Britomart is serious about sustainability. The hotel's sustainable credentials are part of a commitment that extends throughout the Britomart precinct. In 2018, Britomart became the first property company in NZ to sign up to the Green Star Performance Tool, an innovative system for measuring and managing buildings to make them operate as efficiently as possible. The Hotel Britomart's 5 Green Star status grew naturally from this. The Green Star build process examines everything from the selection of building materials, to the management of construction methodologies to minimise to landfill.
DINING
Just steps from The Hotel Britomart's front door will be Kingi (short for kingfish), a brand-new, all-day restaurant in the historic Masonic House. Kingi will offer fresh, locally sourced food in thoughtful, approachable ways. They'll be open for everything from early-morning coffee to drinks, snacks, and fuller plates at night.

The Hotel Britomart offers guests the best of both worlds: cocoon-like rooms that feel like peaceful retreats, right in the centre of the best neighbourhood in Auckland to eat, drink shop or do business. Hotel Britomart will be open on 1 October.