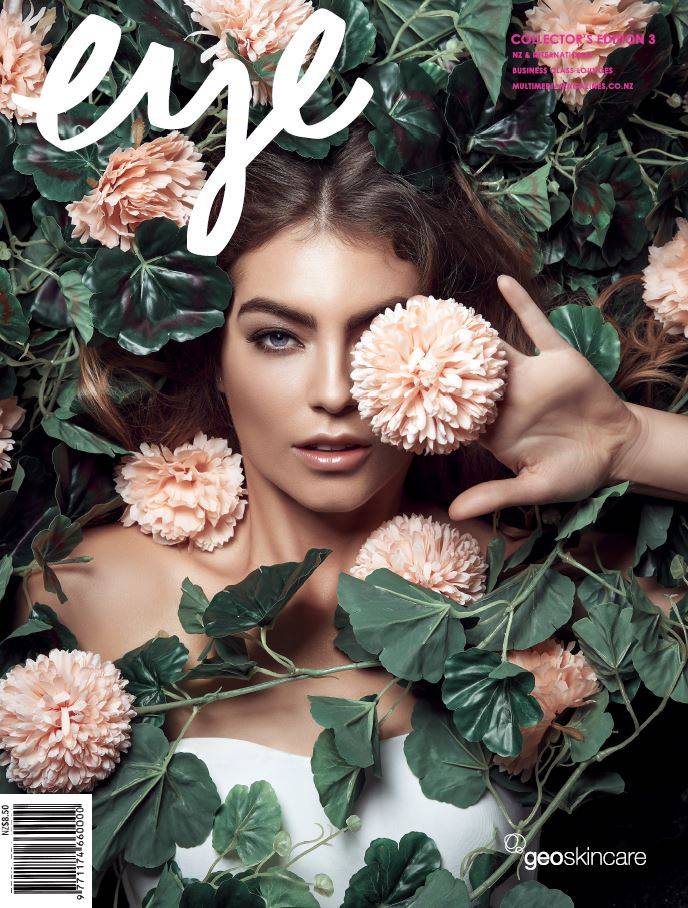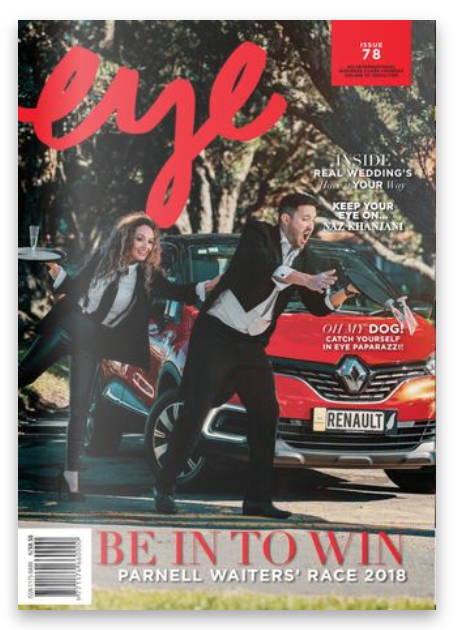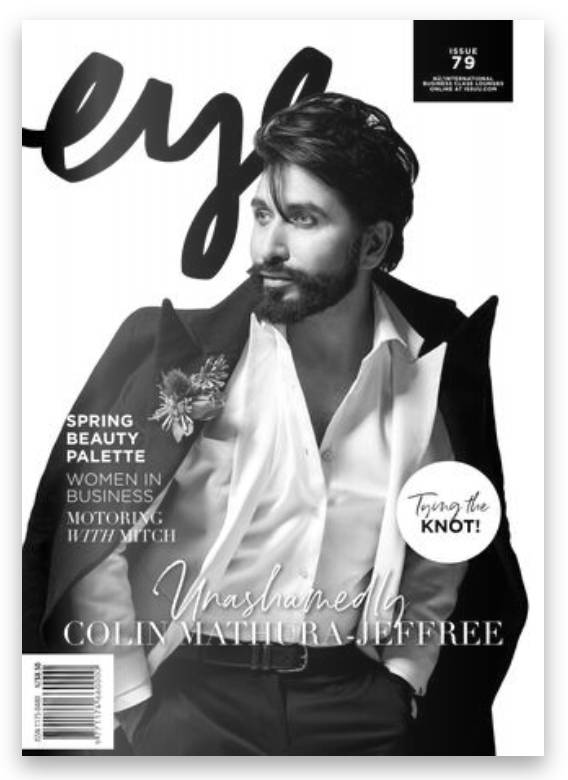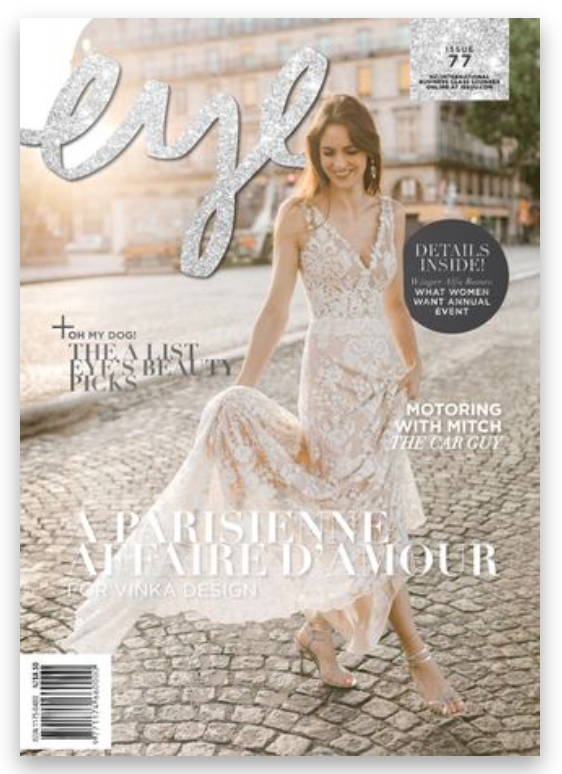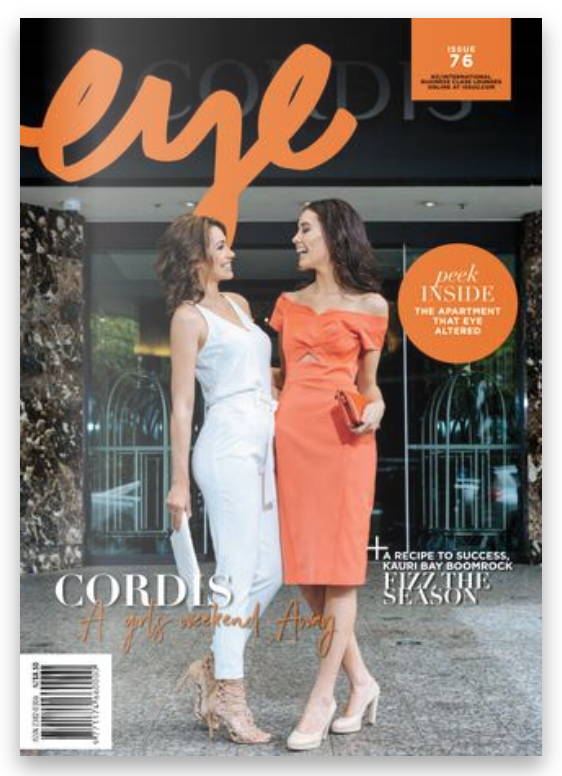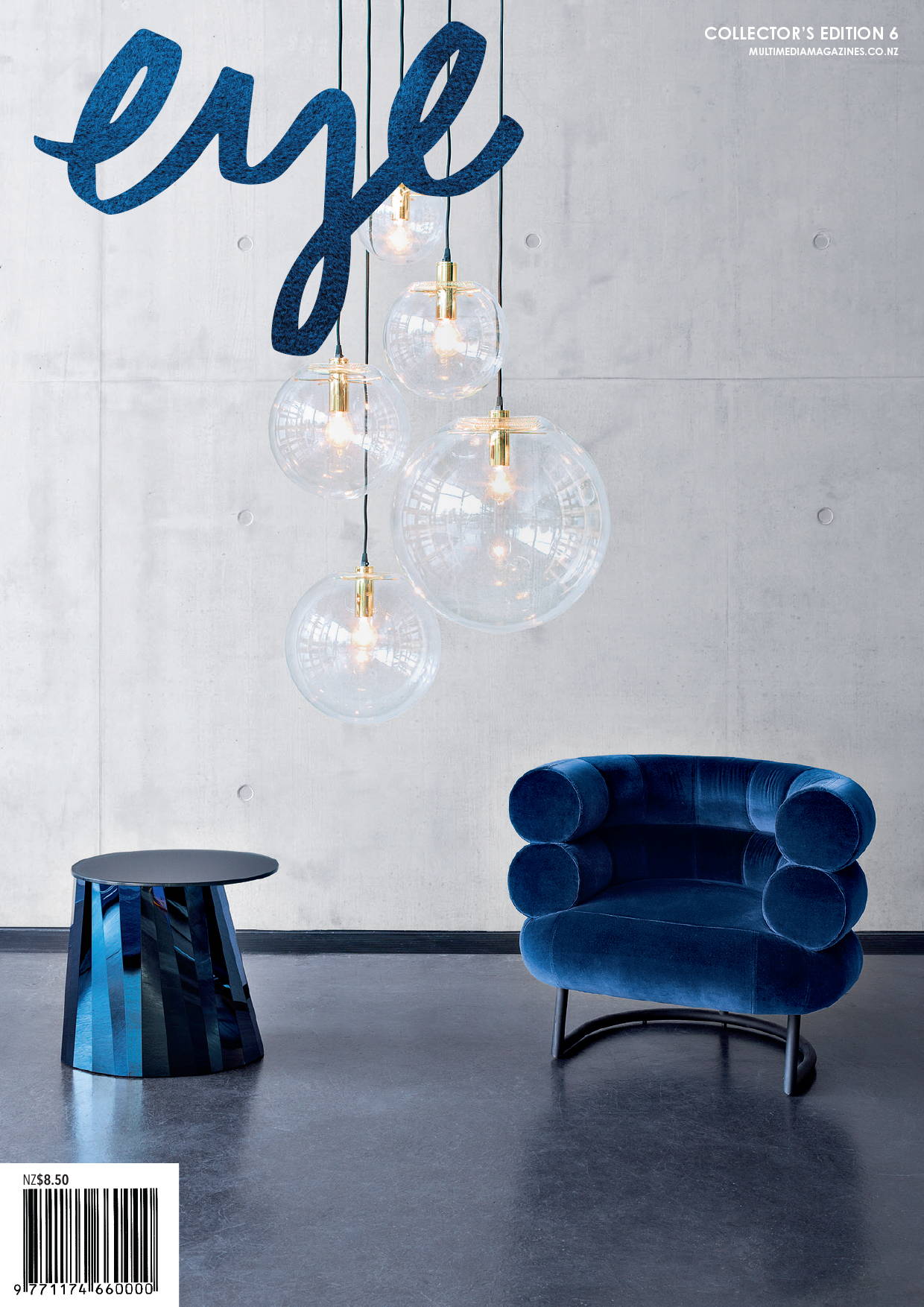 Eye Magazine was launched in 1997 as a lifestyle quarterly focused on fashion, beauty, cuisine, racing, motoring, travel, house and garden.

The magazine has built a strong base of loyal clients who repeatedly use the publication to reach their target audience. This is because Eye Magazine understands what drives, motivates, inspires, relaxes, interests and entertains its readers.



Stylish, intelligent and contemporary, Eye Magazine's target market is those between 25 and 70, male and female, socio 1 and 2. With market retention of at least twelve months due to its high-quality finish and lasting appeal, Eye Magazine is available for New Zealand urban dwellers, airline travellers and tourists.


Eye Magazine is online and available to all readers anywhere in the world (averaging 50,000 hits on e-books per month).The online magazine has live links direct back to clients websites or social media platforms and is traceable.


Eye Magazine copies are sent to business class lounges of Air New Zealand, Qantas, Emirates, Air China, China Southern and Air Singapore. Eye Magazine is posted directly to a database of affluent New Zealand subscribers, on sale in all good bookstores, supermarkets and newsagents and is also supplied to select 4 and 5 star hotels, businesses and in all corporate cabs.



"Thank you Eye Magazine and The Beauty Book! You created wonderful, striking material for us at Mooi. You helped us create adverts that appealed to your readers for both our home wear and fashion accessories line. The process was managed smoothly and the results exceeded our expectations. We are so grateful!"

"Multi Media Magazines is a supportive partner for the execution of Hilton Hotels & Resorts PR Plan. NZ Best Dining allows FISH restaurant to reach a wider audience and position itself as a premium seafood destination for dining on the Auckland waterfront. Eye magazine is a brilliant tool reaching our domestic target market for leisure travel and wedding events. Vanessa turns ideas into reality; with that special touch of glamour!"


- Cristina Magni from Hilton Hotel

"It is a pleasure collaborating with Multi Media Magazines as they are committed to ensuring that our brand is perfectly positioned amongst their readers. Thank you for your continued support and we look forward to working with you as our new hotels develop in 2014."


- Reno J Verikakis from Sofitel New Zealand

"Eye Magazine is a fresh approach to advertising for October Reign. The magazine not only provides a great read but also caters for a diverse readership. We Love Eye!!!"


- Nicole Dale from October Reign