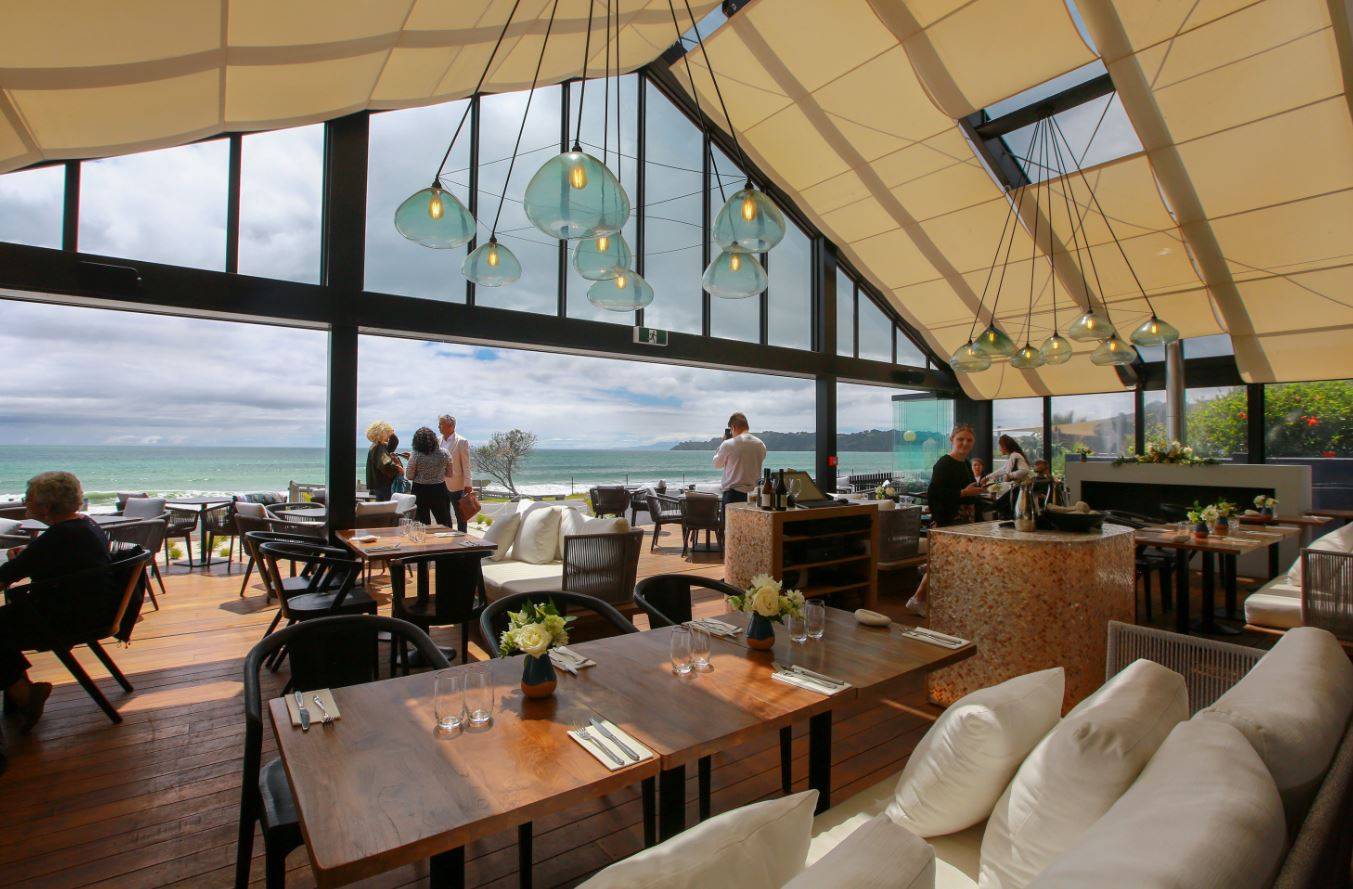 When you think of a Kiwi Christmas you think summer, you think wines on the beach, great company, and even better cuisine.
With summer already here we're starting to look at where we'll be spending our break, where we'll be taking our staff for the Christmas Do' and where we'll be taking our family for pre-Christmas celebrations. Look no further than Ki Māha.
Set on the idyllic Onetangi Beach, Ki Māha offers a unique casual dining experience that can cater for any type of function. What's more is that you won't find a better location – nestled right on the beach you can soak in that summer sun (don't forget the sunscreen) and enjoy a glass of their inhouse wine while you watch the world go by.
Get stuck into their menu; a perfect balance between land and sea and enjoy fresh Aotearoa cuisine. If you're a seafood fan then you're in luck – get amongst freshly shucked oysters, cured salmon, seared scallops or if you're feeling particularly hungry, order the whole crayfish! If seafood isn't quite your thing then feast on seared venison loin, roasted lamb rump or the chargrilled sirloin steak.
So, make sure you put Ki Māha at the top of your 'must visit' list during the summer, as they're situated to be the summer destination of 2021. Impress your work colleagues and friends or just enjoy an afternoon at one of the best beachside experiences that New Zealand has to offer.
kimaha.nz