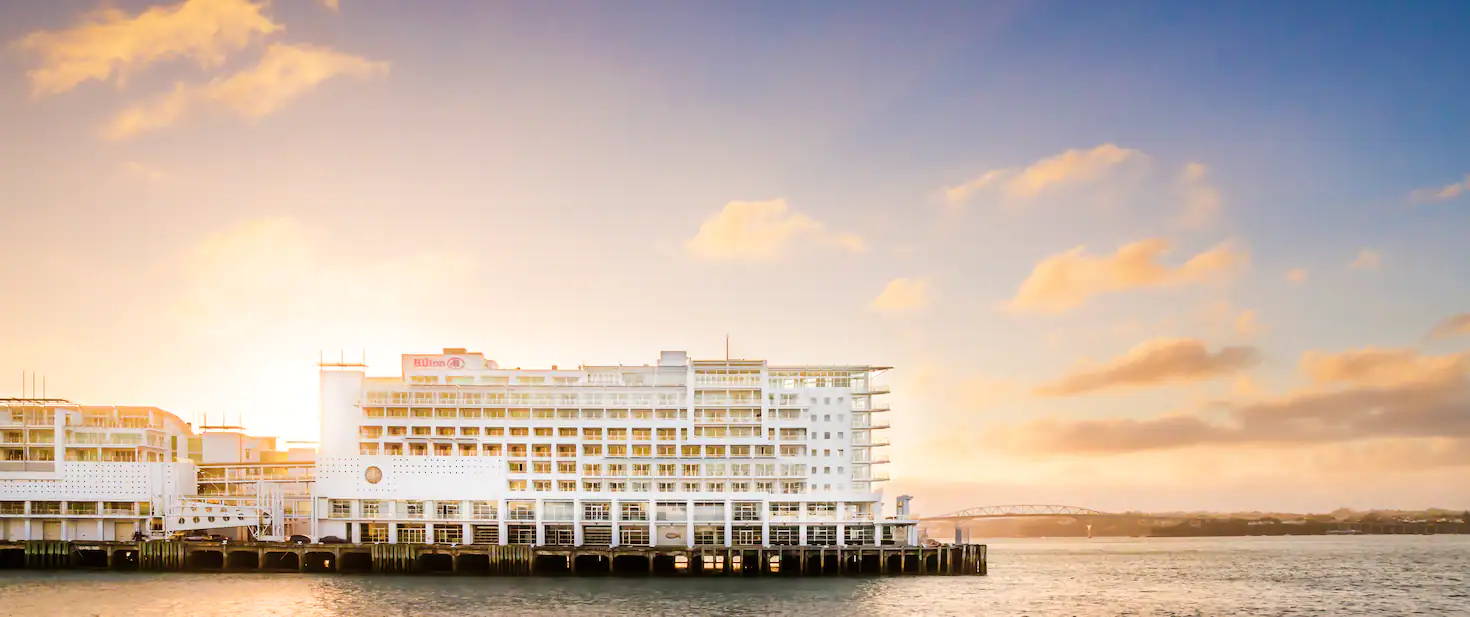 The day before good Friday is a magical day, Easter eggs are being hidden for children, adults are madly doing grocery shopping, food lovers are cooking, and getting delicious food prepared for the long weekend, and so many of us are rushing home to pack and go somewhere. Arrrrr Easter its nearly here. We sigh a collective sigh – it's a long weekend.
Auckland has been though hell and many of you are going to jump in your car and attack the traffic today to get out of Auckland, but here's a thought why not stay and spoil yourself at one of Auckland's best hotels with the best views, at The Hilton Auckland located on Princes Wharf, downtown Auckland.
Check in is a breeze, the staff are efficient and within a moment you are whisked up the lift into your gorgeous room. Look up and look out because my goodness you truly feel like you have the view of all views. Our views for foreigners are mind-blowing so let's learn to appreciate what we see most days. Looking at over the crystal water and seeing the boats cruise by is most calming. Just sit and be still and enjoy all your room has to offer.
The one thing I love about a hotel the most is the sheets, no matter what they are always whiter than white and crispy and fresh. I ease into the bed and look out the window, how did I get so lucky? Shall I order room service or go out? Everything is so close. The Hilton Auckland is so perfectly located you can walk to most good restaurants and the coolest bars surround you. But we decided to dine in tonight and eat at Fish Restaurant as the view is incredible and the menu very enticing.
So if you find yourself at a lose end, or want to spoil yourself, check into The Hilton Auckland – you wont be disappointed