Finding the best natural skincare products is essential, at any age. And we all know that when it comes to skincare, natural is best which is why we're low(high)-key obsessing over Savar's range of products.
Founded in Auckland in 2010 as a natural skincare brand, Savar is now celebrating its 10th birthday. The company was founded by Kiwi Vicky Woolford but Savar's story began some years earlier while Vicky was working as an artist. She experienced skin sensitivity issues due to the chemicals she was in contact with and grew frustrated with the lack of suitable skincare products that addressed her problems. Vicky had a vision of creating a safe, NZ-made range of skin, hair and personal care products that would be suitable for ALL skin types, including her very own sensitive skin.
With this in mind, Vicky then crafted a unique, beautiful range packed with botanical extracts and decadent formulas that is safe and gentle on skin.
A decade on, Savar continues to harness the power within nature to restore, repair and replenish. The purity and unspoiled landscapes of New Zealand offer the ideal environment from which to develop the unique range of naturally derived products.
To celebrate Savar's 10-year birthday they are releasing an exclusive 10-year beauty pack containing three of their top selling products; Luxury Face Wash, Instant Boost Multi Toner and Hydrating Antioxidant Moisture Mask.
savaronline.com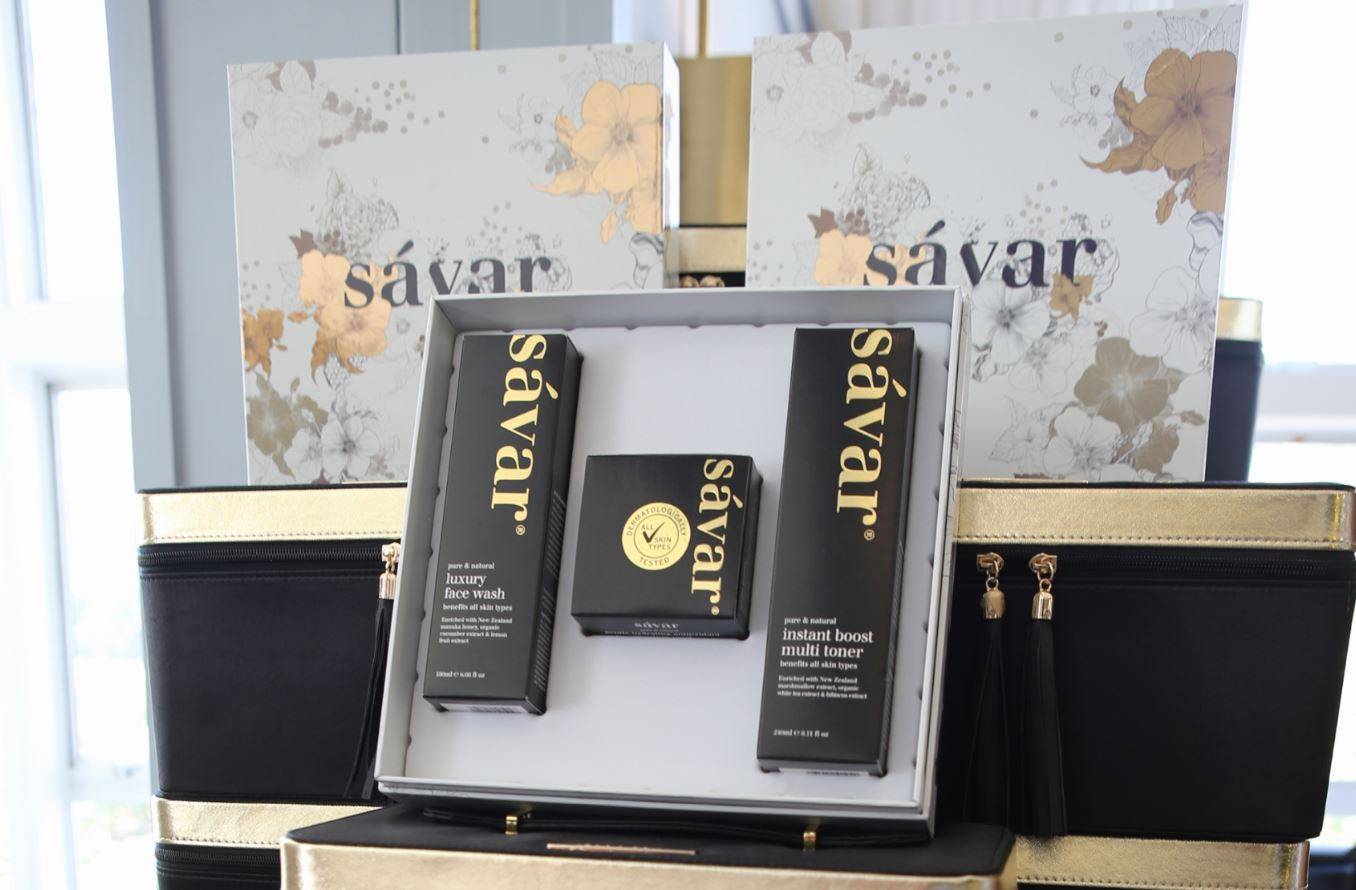 Hydrating Antioxidant Moisture Mask
This plant-based mask is perfect for those that need a decent dose of moisture with the gentleness of natural ingredients. It is a hero product in the Savar range, having recently been promoted by one of the largest live streamers in the world, Chinese Lipstick King Austin Li Jiaqi who describes this mask as a "double custard mask" due to its smooth, silky texture.
$54.00
Safe & Gentle Fem Wash
Mild, gentle, and effective, this soap-free fem wash is crafted with some of nature's finest ingredients to provide long lasting freshness.
$32.00
Rosehip Ultra Brightening Serum
This age-defying facial serum leaves the skin wonderfully smooth, healthy, and glowing.
$62.00
Wonder Lift Eye Cream
This ultra-nourishing eye cream is enriched with premium age defying extracts and oils to help minimise the appearance of fine lines and is suitable for even the most sensitive skin.
$54.00