Rātā – a culinary experience
Nestled in the heart of Queenstown is Rātā, a true slice of New Zealand.
Rātā is no 'hidden secret' or new destination in Queenstown and chances are, you would have heard of it before. Owned by the internationally recognised Michelin starred Chef Josh Emmett (who coincidentally worked for famed chef Gordon Ramsay for 10 years) and local restauranteur Fleur Caulton.
Rātā (named after the crimson-blossomed forest tree) takes inspiration from the Southern Landscape and its earthy toned décor is complimented by its moody backlit mural of a Rata forest.
We were greeted by one of Rātā's friendly servers who showed us our seats and explained a bit about the menu, one that encompasses playful flavour combinations. We decided to share a few starters, a half dozen fresh Bluff Oysters, Cloudy Bay storm Clams and the infamous Southland Cheese Roll.
The Bluff Oysters were exactly what you would expect – sumptuous and fresh. The clams were served with a wakame seaweed butter and with a side of toasted sourdough.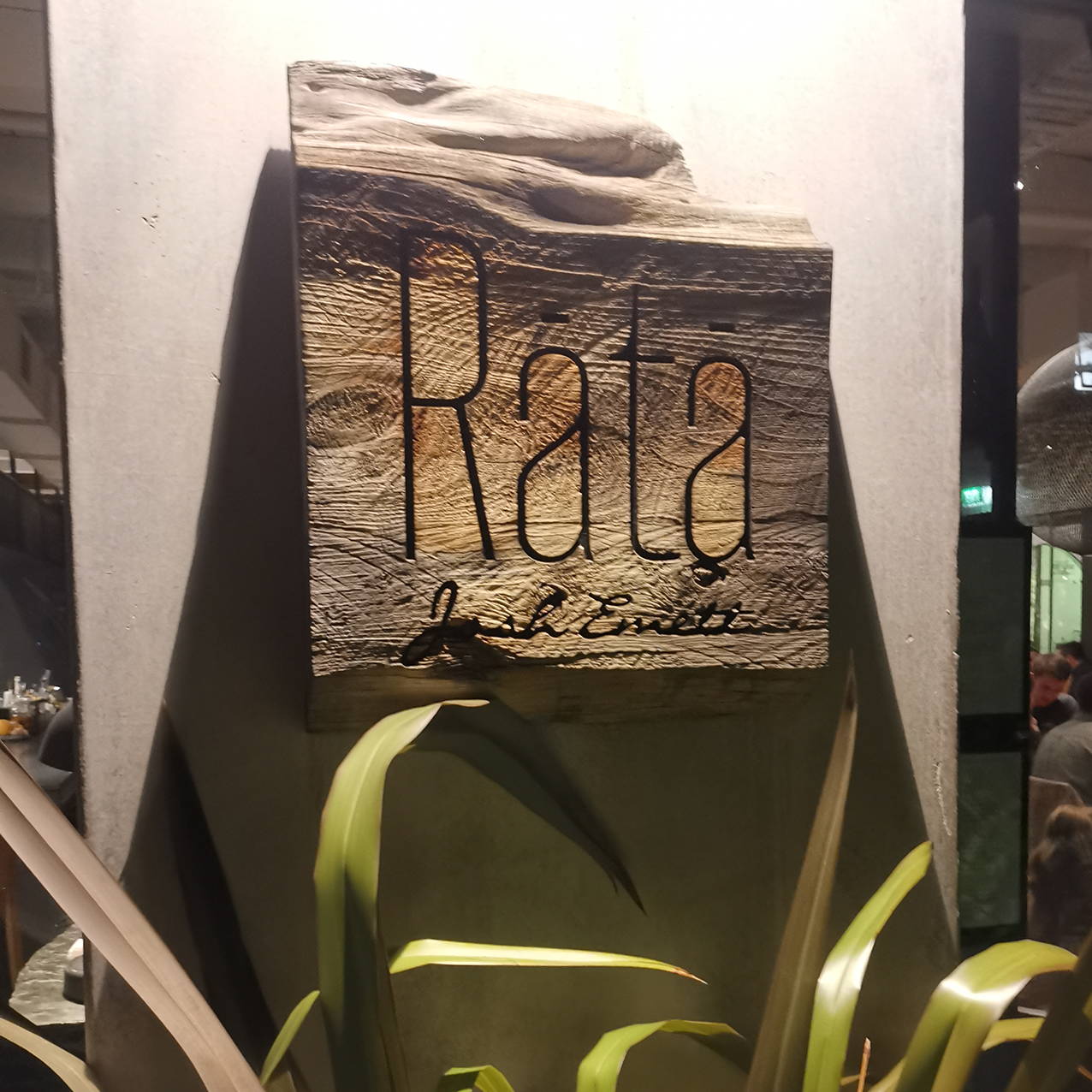 Now I'm not exaggerating when I say that I could eat these all day every day – mouth-watering. The Southland cheese roll, also known as the 'pie' of the South was served with a bitter leaf salad, preserved apricot, hazelnut, honey & mustard and did not disappoint.

Next up, mains – we opted for the pan-fried Hapuka served with spiced pumpkin, roasted squash, and cashew cream, pumpkin dukkah and coconut. The fish was cooked to perfection and the dukkah was a surprising element that added a certain
'crunch' to the dish. We also ordered the Wild Mushroom Agnolotti – beautiful field mushroom ragu with mushroom foam, cavolo nero and truffle. I am very partial to a pasta dish and find myself ordering it often, and this one was delectable and absolutely sublime.
We were offered the dessert menu but with full tummies we decided to go for espresso martinis instead, smooth, creamy and the perfect amount of foam.
Rātā is a relaxed establishment with a wonderful local feel, great service, and delicious, inspired cuisine. The spot combines fine-dining flair with the relaxed ambiance of a dreamy oasis; perfect for date night, getting the girls together or a night out.