After all the hullabaloo of Covid, and Auckland being put back into lockdown, a trip to Rotorua was much needed.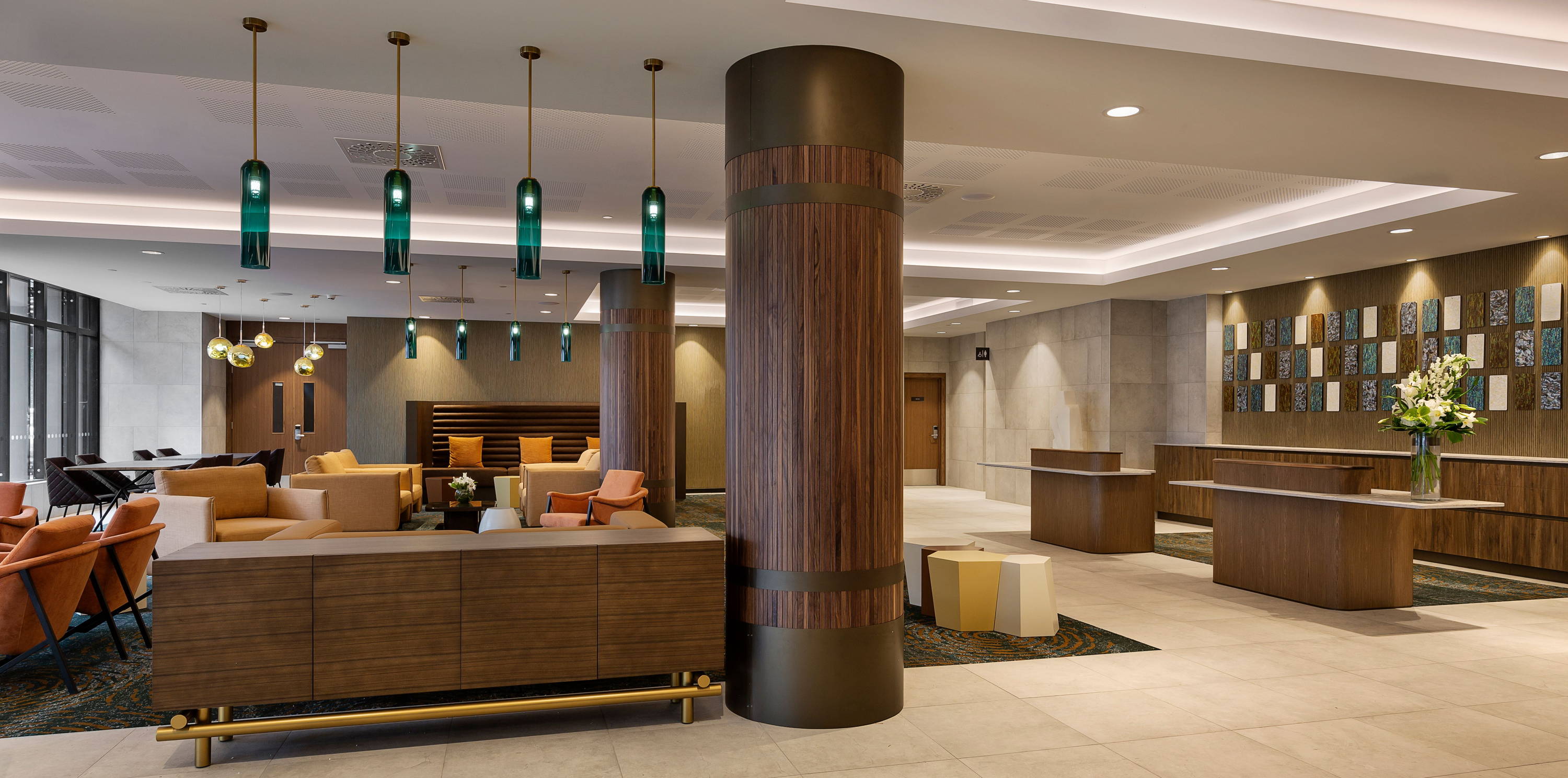 A town set on its namesake lake, Rotorua is renowned for its geothermal activity and Maori culture. Also known for its eggy smell that you really do get used to. A quick 2-and-a-half-hour drive and we made it. Before checking in we opted to channel our inner adrenalin junkie at skyline Rotorua. We jumped on board one of the eight-seater Gondola cabins and took in the spectacular views of Lake Rotorua, the city, and the steaming geothermal landscapes.
The first port of call was the obligatory of the 'Welcome to Rotovegas' sign (Vegas who!?)which is presented proudly at the top of the hill. Soon after we were speeding down the tracks. Three laps later and one very sore loser (me) we took off to check into our hotel for the weekend. We were lucky enough to be put up at the Pullman Rotorua, the town's only 5-star hotel.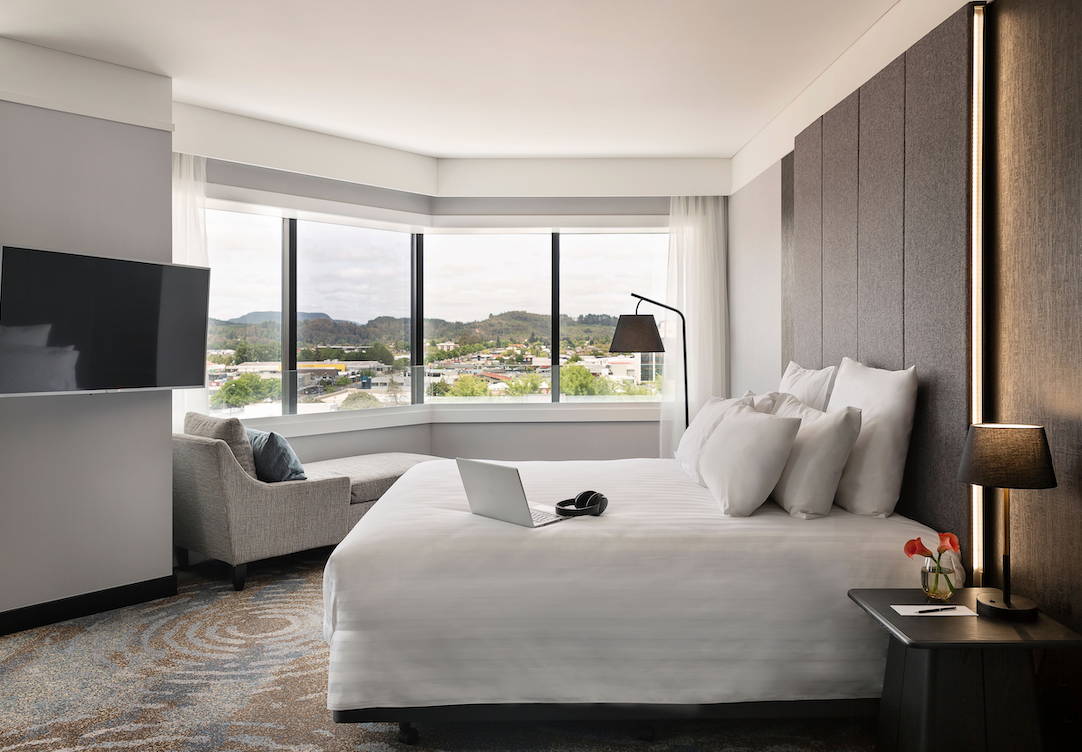 Opening earlier this year (a tough break in itself) the hotel is the first international five-star hotel in the Bay of Plenty region. Nestled right in the centre of Rotorua, you couldn't ask for a better location, you can easily walk to the hot pools, main streets, Government Gardens or to the lake.
Coming into the Pullman you're immediately overcome by a sense of kiwiana pride; tasteful artwork and Maori designs are woven into the layout and the friendly team are waiting to help. We took the elevator to the top floor Executive Suite where we were staying and were in awe with the views of the lake and city
The main bedroom features a plush king bed and smart TV, which is built into a free-standing wall panel and can swivel 180 degrees- now this is fancy. The suite is incredibly spacious and is uniquely shaped to give you 180-degree spectacular views.
The bathroom isn't' as you'd expect, it's a part of the open design of the suite and has a toilet and shower separated in their own cubicles with a large light up mirror in between. Now let's talk about my favourite part of the room, and to be honest, the entire stay, the tub. This luxurious free-standing tub is the bath of my dreams and I made sure I made the most of it (two soaks a day is ok right?) This paired with the plush robes made for a very happy, and cosy, lady.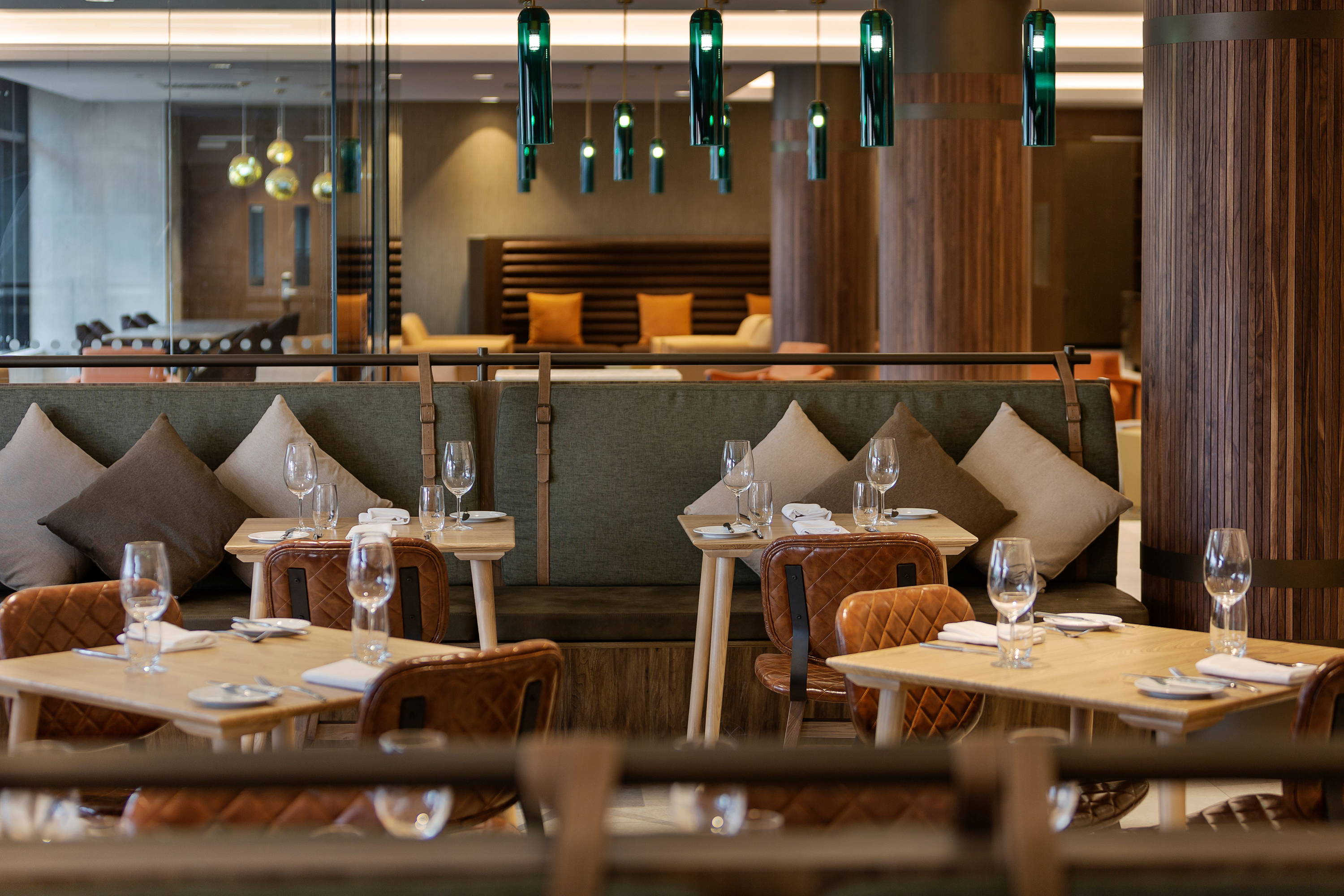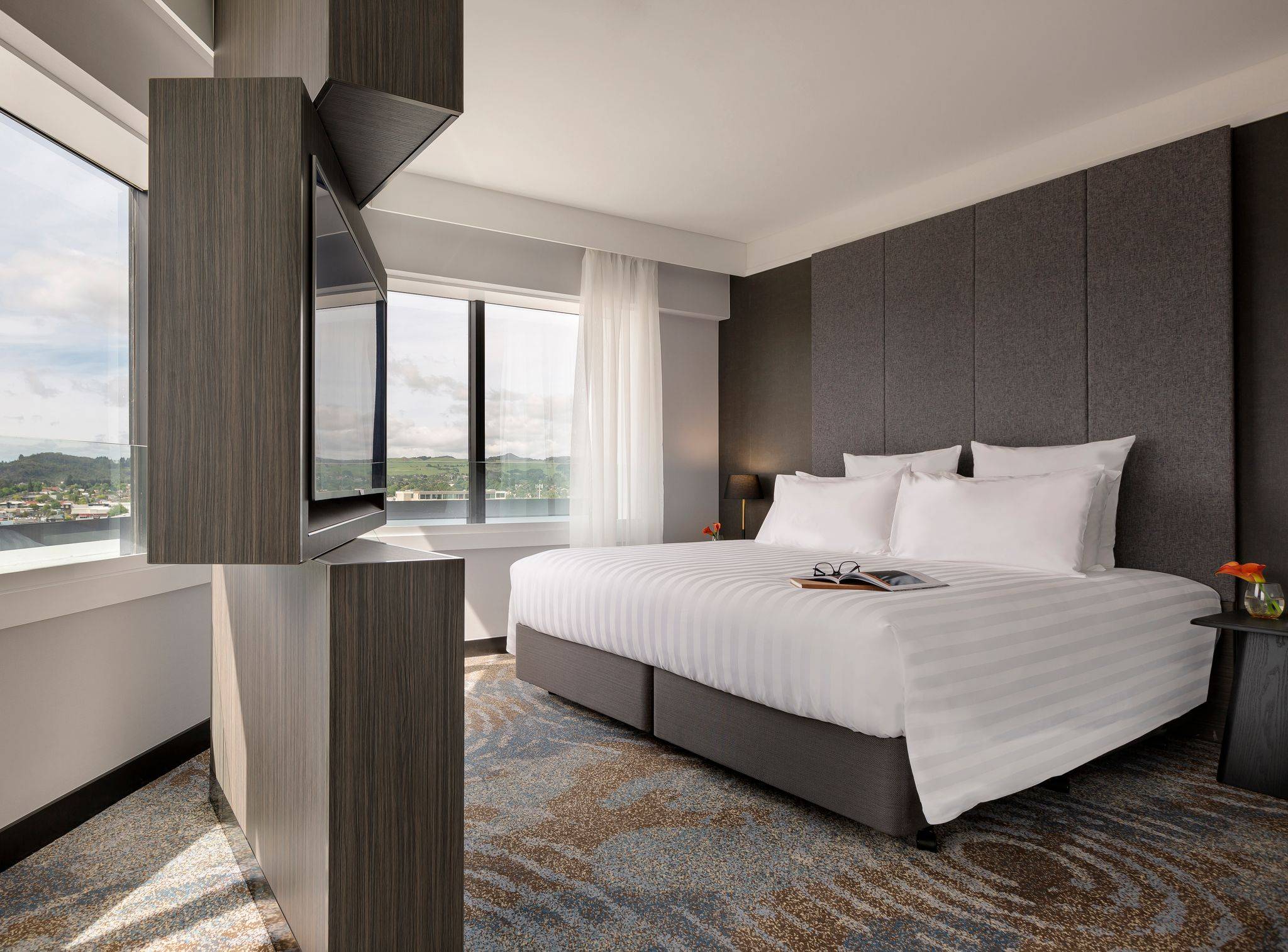 Later that evening we dined at their in-house restaurant, Barrel & Co Bar and Grill. The restaurant has a farm-to-table menu and is open for buffet breakfasts, along with the usual a la carte options, lunch, and dinner. We opted to start with a bottle of Amisfield Sauvignon Blanc and a selection of artisan breads with dips – dreamy.
The main event was the grass-fed Angus Beef fillet with yam and truffle oil – mouth-watering. We were almost too full to fit in dessert…almost, we bravely managed to tuck into the Chefs Signature Dessert: Dark Ghana chocolate mousse, peanut butter mousse with berry gel. We rolled back to our room and popped on a movie on our swivel TV.
Now what's a holiday away without a spot of relaxation? Polynesian Spas was our chosen escape, and we weren't disappointed! These world-famous springs allow you to immerse yourself in New Zealand's original geothermal bathing experience. We made the Deluxe Lake Spa Pools our home for the next hour, hopping to and from the five hot pools, each ranging in different alkaline's and heats. Guests also have the option of using the cold plunge pool, but we weren't quite brave enough for that! We then were treated to a 90-minute relaxation full body massage which was the perfect way to end our day.