Say bye bye to wasting $$$ on falsies!
I don't know about you, but I am sick of getting my lashes done. As beautiful as they are, they have been so irritating at times, they fall out in bits at a time leaving weird long lashes amongst your normal ones, and they're so damn expensive.


I think I've just made the best, most cost-effective investment of my life, and it's Arture's' False Lash effect' growth serum. The serum works by stimulating keratin production in the hair that helps lashes to lengthen and grow stronger, achieving results within just two weeks, with best results at six weeks of use!
This product is highly recommended from women across the board who wear falsies, or don't wear falsies. We all know that long eyelashes brighten our face and make our eyes look bigger, and it undoubtedly works absolute wonders.

The serum has a pen-like applicator making it easy to use and apply, it only requires a small amount on the roots of your lashes so you aren't using it all in one go. With natural products made right here in NZ, there is no better way to lengthen your eyelashes and achieve that false lash look than with Arture. 

The serum targets the shorter lashes in the inner corner of your eyes which helps to open up the eyes even more. Honestly I can't recommend a better serum, Arture's serum is cheaper than the cost of one round of eyelash extensions that only last a couple weeks, and produces long-lasting effects.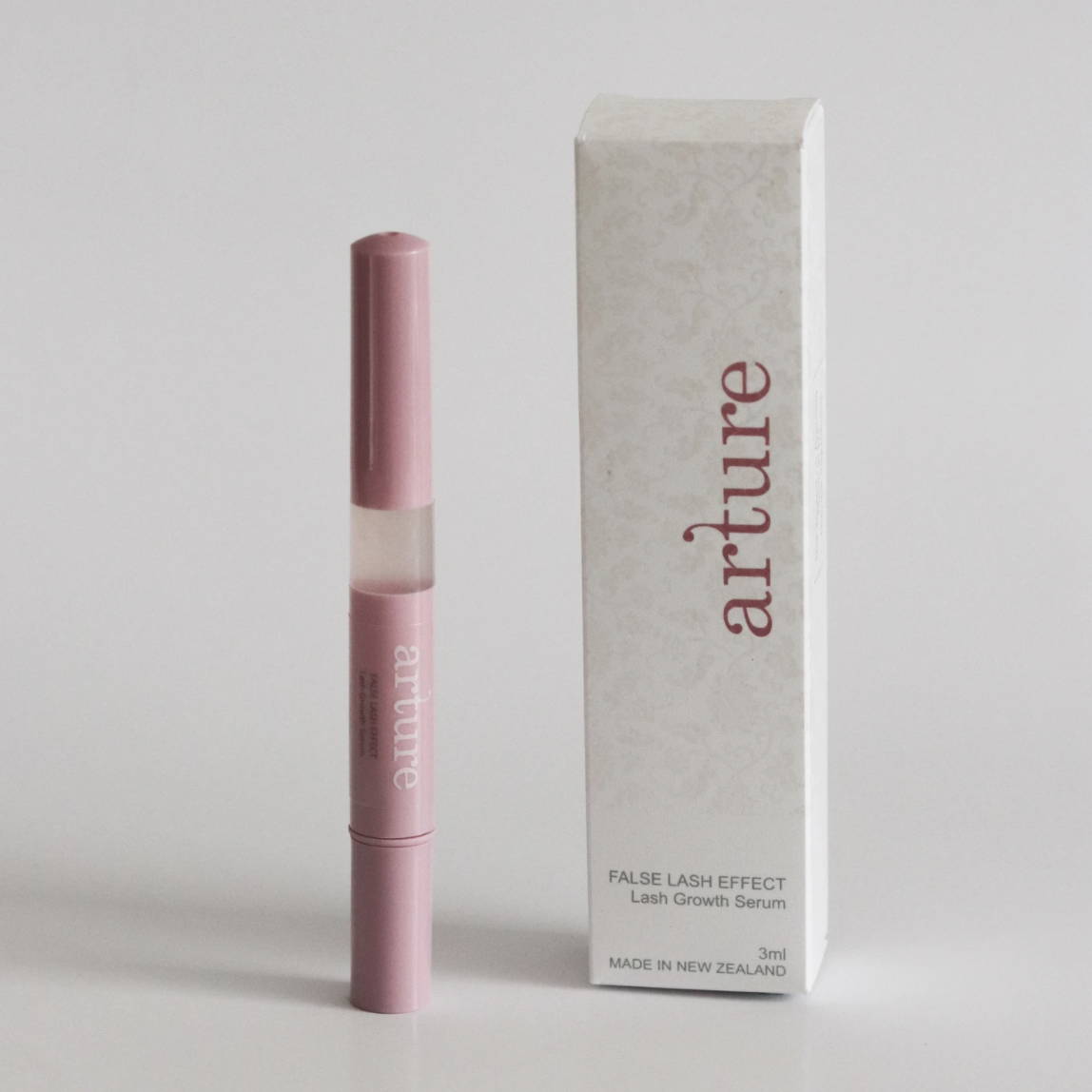 The serum really works its magic when you use it regularly, so I'd suggest using it in the morning and at night, and really incorporating it into your skin routine. If you're a little clumsy, don't worry about perfect application, as long as you tackle the roots it will do the job, and you only need a small amount.

So go do your lashes a favour, and grab Arture's lash serum, I promise you won't be disappointed.