Harvest launches new menu
Whether it's a world-class burger in Queenstown, an unforgettable cocktail in Wellington or fine dining in Auckland city, New Zealand is a foodie's dream destination. With summer well and truly here, days have become long and the evenings longer, filled with long lunches, weekend getaways and nights out exploring our vibrant dining scene.
One of the restaurants causing a buzz is Marlborough's Harvest. With its new Michelin-star chef, Toby Stuart at the helm, their new menu has everyone talking. Located in the midst of the Marlborough vineyards, Harvest is an easy 10 minutes' drive from the airport and only an hour and a half flight from Auckland. With the borders closed, it's the perfect weekend vacation!
Harvest prides itself on providing an accessible experience. Their service is second to none with the team communicating effortlessly to anticipate your every need. Of course, for a restaurant to become a destination in itself, it's the food that needs to win over its diners! Harvest has this in spades.
Inspired by New Zealand ingredients and produce, the menu is seasonal, local and sustainable where possible. Employing a "fork to fork" ethos, the on-site gardens and local produce is sure to impress and elevate the dishes. Moreover, Harvest is one of a handful of New Zealand restaurants with a Mibrasa charcoal oven. Many of the dishes contain Harvest's signature kiss of smoke or char that helps further develop the flavours of a dish.
Now - to the menu itself!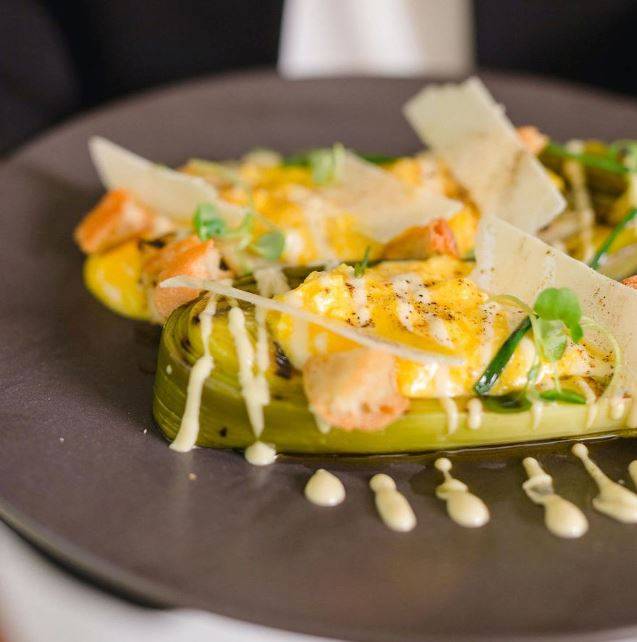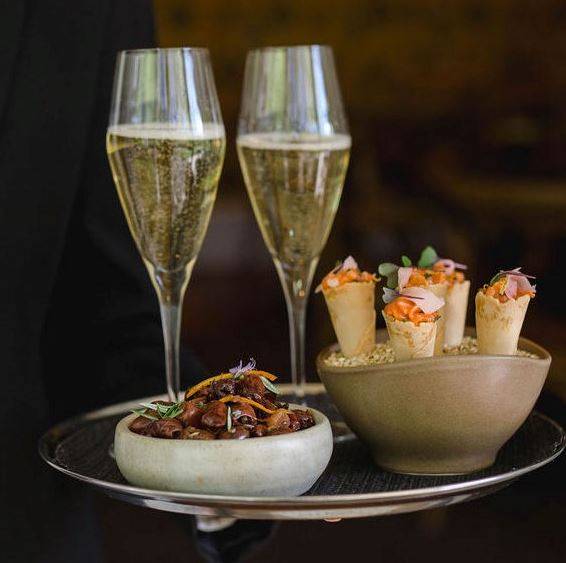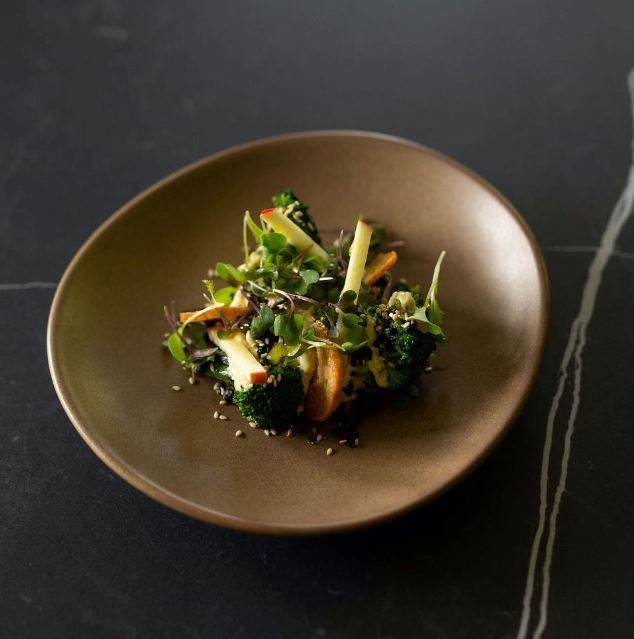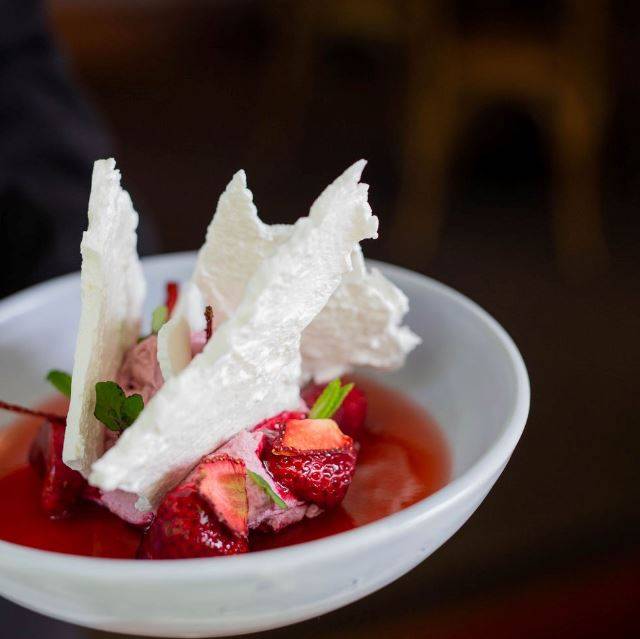 Start your culinary experience with Mr Bojangles sourdough with house butter with leek ash or Kalamata olives with orange & rosemary. An excellent way to open the palette and start the meal off right. Next, indulge in a range of small dishes, carefully created using just the right balance of ingredients.
Celebrate New Zealand's beautiful seafood with charcoal roasted green shell mussels, baked Tua Tua's served with chilli & fennel butter or cured Southern Kingfish with seaweed bouillon, furikake, pickled cucumber avocado cream. Enjoy Charred Cos lettuce served with crispy capers and anchovy, rosemary vinaigrette or grilled leek with parmesan egg mayonnaise and you dont miss the camp fire overnight baked potato served alongside Crème Fraiche, wild fennel, and salmon roe.
For mains, you cannot look past the local Awatere lamb, served with baked kumara, walnut and celery gremolata or opt for the grass-fed beef rump cap steak, with makikihi fries, silverbeet and soy butter or the the excellent grilled spear caught butterfish served with asparagus and seaweed potatoes. If you're looking for a vegetarian option, you will love the cauliflower steak, that comes with delicious curry, almond and grapes.
Then there's dessert. Indulge in the Harvest's signature souffle – make sure you leave space as it is sublime. Or choose the decadent chocolate marquis which features banana caramel, peanut and chocolate crumb. And for those looking for something not-so-sweet, there's the ember-baked camembert served with spiced pickled grapes and oat crackers. With an every changing seasonal a la carte menu you are bound to find many other dishes that will equally tantalise your tastebuds.
Enjoy all this and more along with wine from the region and further afield, all while relaxing on the garden deck or relaxing dining rooms and enjoying the beautiful garden and vineyard surrounds. Harvest takes into account every ingredient, taking care with each dish to create a culinary experience like no other. Reason in itself to visit Marlborough, Harvest should be on everyone's bucket list - foodie or not.
harvestrestaurant.co.nz