Hendrick's Midsummer Solstice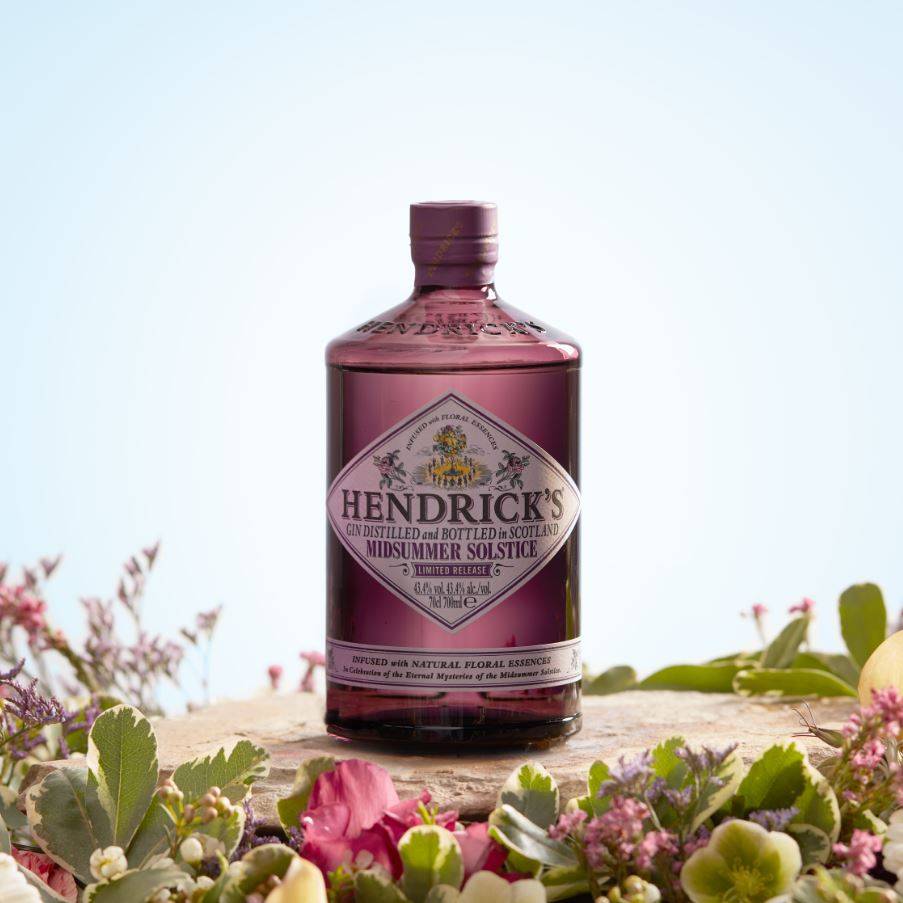 Midsummer Solstice, a small batch, limited-edition gin by Hendrick's Master Distiller Ms. Lesley Gracie, inspired by the everlasting mystery of nature's most effervescent blooms. This innovative expression sees the original Hendrick's recipe instilled with a secret selection of floral essences that enhances the liquid's existing botanical bouquet. The result is an enchantingly floral and exquisitely refreshing gin that blossoms on the palate while remaining unmistakably Hendrick's. This is the first release from Ms. Gracie's Cabinet of Curiosities, a place of experimental botanic alchemy at the new Hendrick's Gin Palace Distillery.
The delightfully bright Hendrick's Midsummer Solstice is inspired by the sensory power of nature's true Summer solstice when the Earth is tilted maximally toward the sun, peaking the abundant aromas of flowers in full bloom. This especially unique gin is true to the Hendrick's original style but discerns itself with the infusion of deeply floral essences set to capture the bright, aromatic intensity of a midsummer day.
This expression is rooted in Ms. Gracie's curiosity of the world's flavours and was created at the heart of the Hendrick's Gin Palace in the Cabinet of Curiosities where she keeps her most experimental and treasured liquids under lock and key. It was here that she curated the lush flora elements of Hendrick's Midsummer Solstice. Much like the blooms Ms. Gracie sought to capture in the liquid, this expression can only be produced in small batches and will therefore be a limited release.
"A deeply rooted respect for nature and its most beautiful creations excited me to capture the aromas and flavours of a midsummer day and I am truly enamored over this first release from the Cabinet of Curiosities" said Ms. Gracie. "Midsummer Solstice is the latest expression in a long line of innovations from Hendrick's and I'm very much looking forward to not only creating new and avant-garde expressions at the Gin Palace, but also sharing them with the world."
The Midsummer Solstice's fragrant notes include zesty juniper with an initial brightness that melts to reveal hidden undertones of orange blossom and exotic ripeness. This bright and floral take on Hendrick's house style make it perfect for Summer drinking and can be highlighted in the perfect seasonal spritz. Its deeply floral character makes the expression pleasantly refreshing in a host of mixed drinks and cocktails.
federalmerchants.co.nz
Your summer cocktails sorted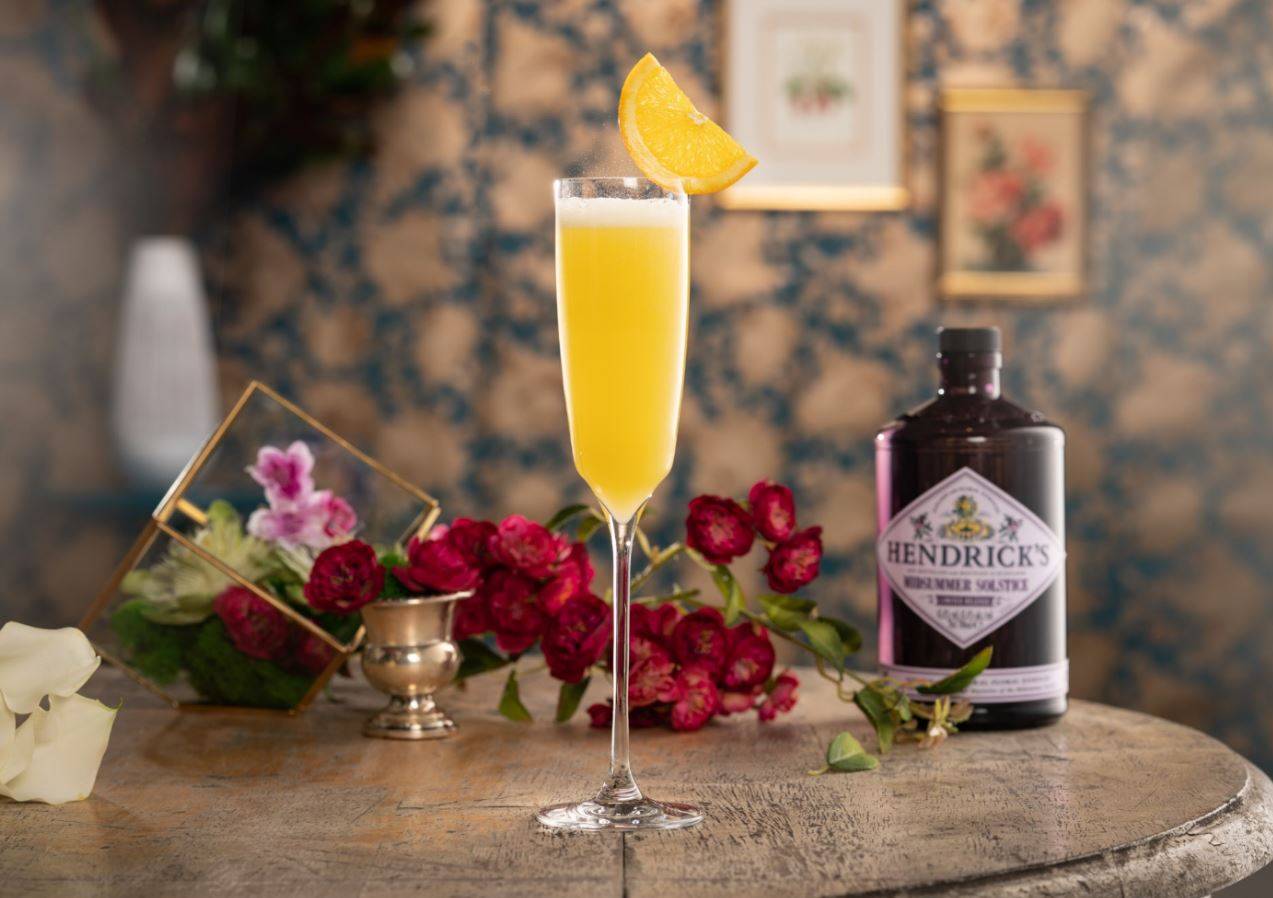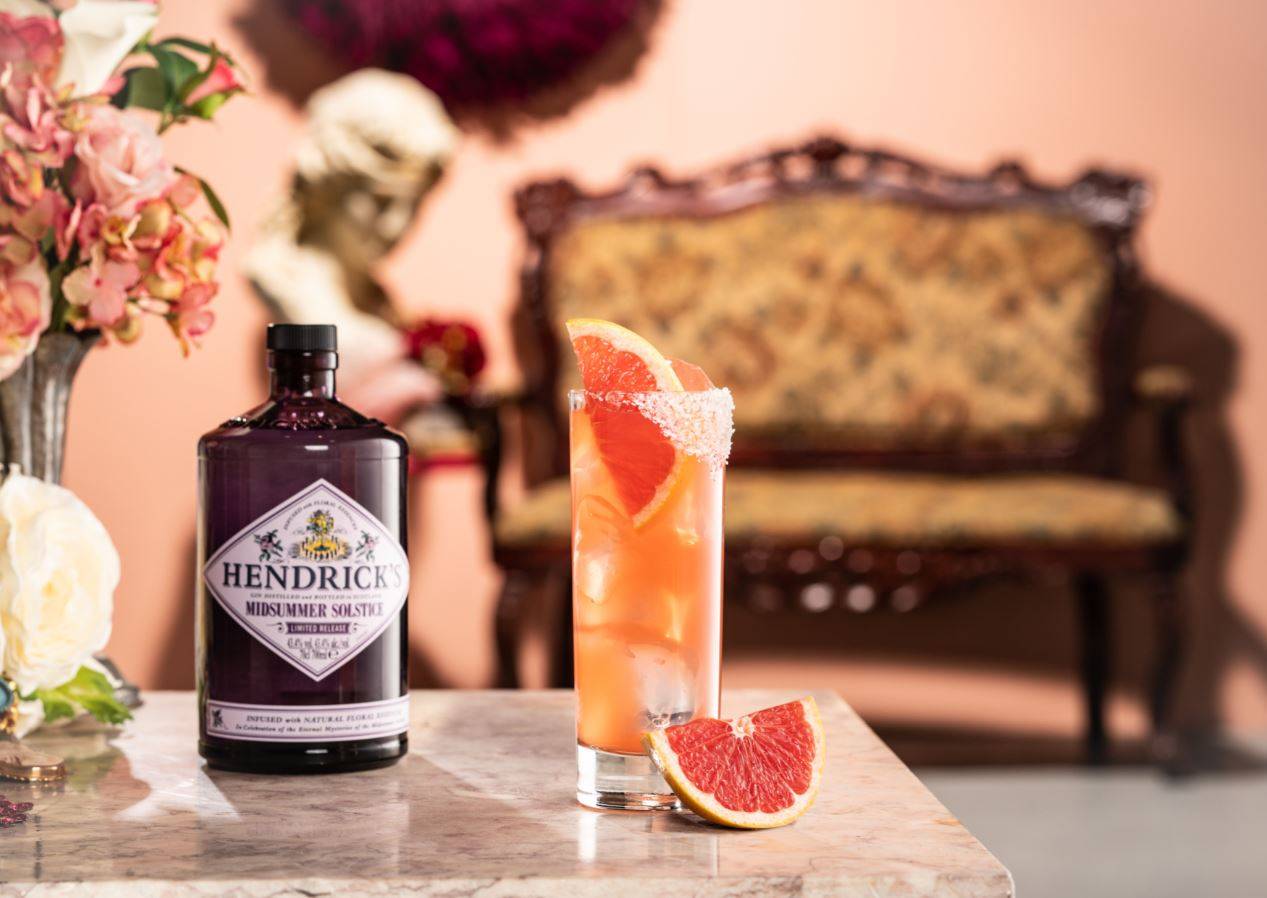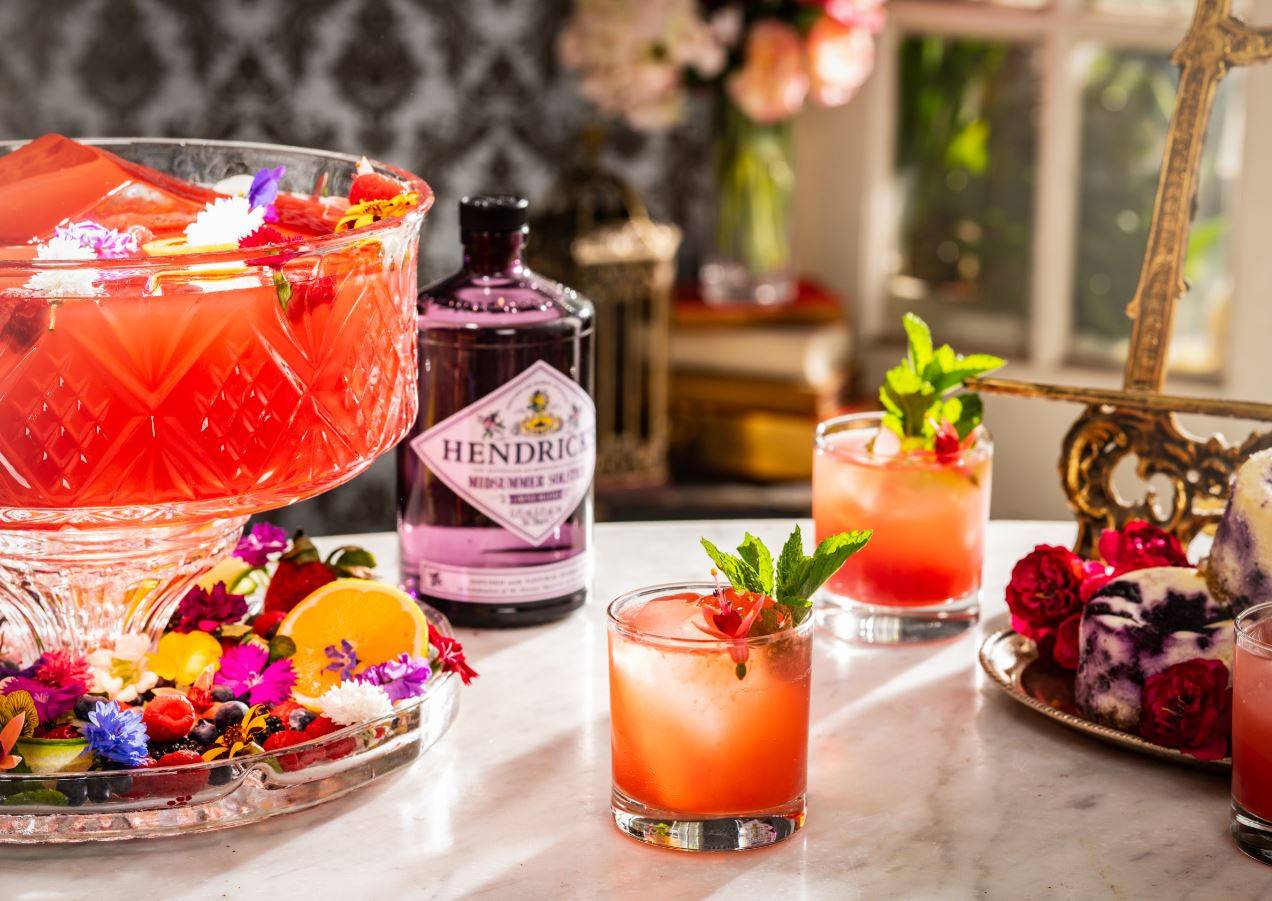 Midsummer Mimosa:
1 part Hendrick's Midsummer Solstice
2 parts Orange Juice
2 parts Sparkling Wine
Garnish with Orange Slice
Glassware: Champagne Flute
Pocket Full of Posies
1 ½ parts Hendrick's Midsummer Solstice
5 ½ parts Grapefruit Juice (Red)
Garnish with Grapefruit Slice
Salt Rim Optional
Glassware: Highball
Superbloom Punch
1 part Hendrick's Midsummer Solstice
2/3 part Hibiscus Tea
1/2 part Lemon Juice
1/2 part Lillet Rose (or Cocchi Rosato)
1/4 part Simple Syrup
1/4 part Crème de Cassis
1 part Sparkling Water
Combine ingredients in punch bowl over large block of ice and stir.
Garnish with a combination of fresh berries & edible flowers.
Glassware: Punch Bowl & Rocks Glasses
Credit: Mark Stoddard