Miss Magazines takes the Mini electric 3 door hatch for an adventure around Auckland City.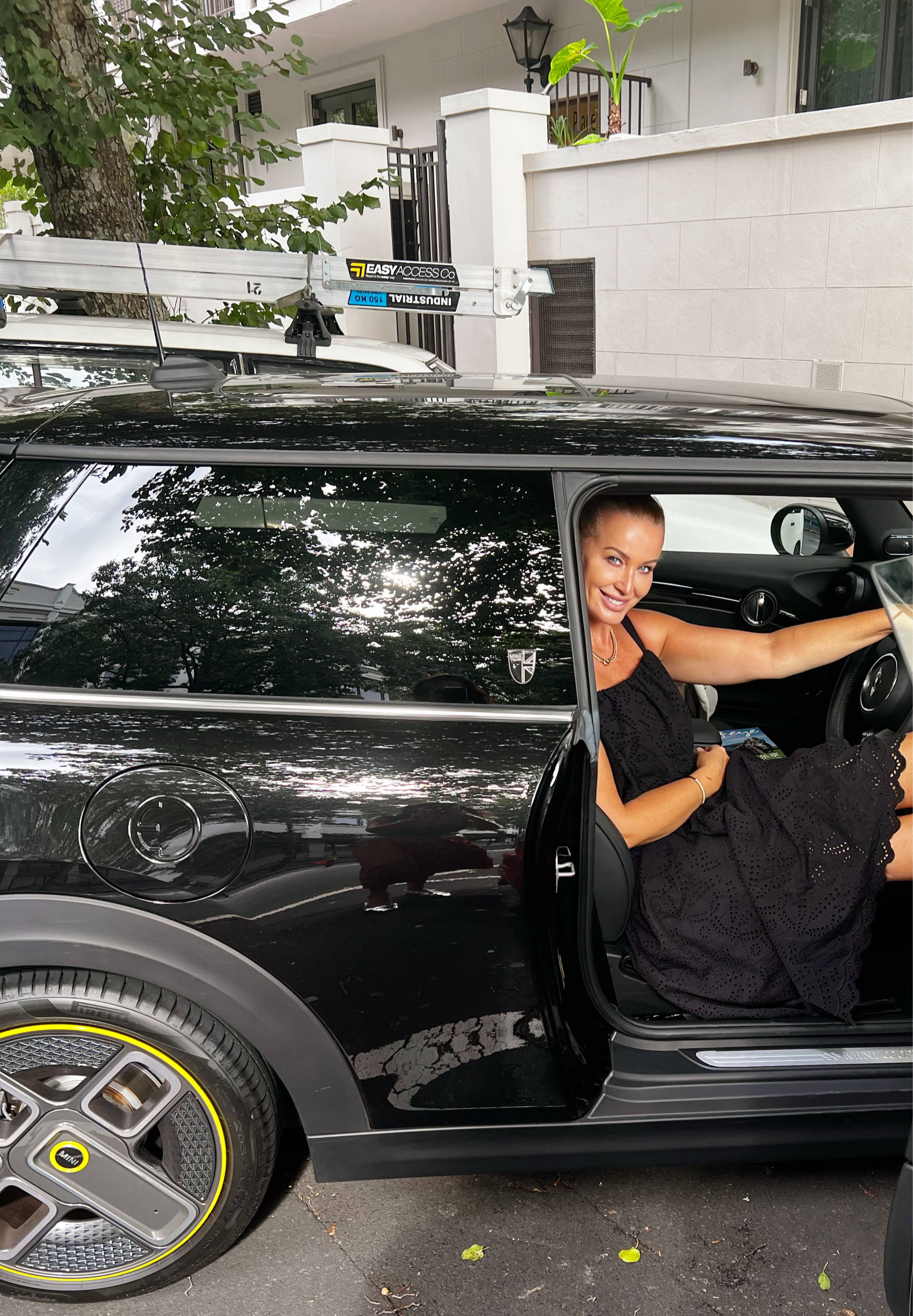 Who would have thought? That me, being 6ft tall and loving powerful cars would fall for the Mini? I took a mini out for a week of adventures and it was love at first drive. I was totally blown away or Mini-d at how great these new electric Minis drive! It felt like I was in a cute racing cart. Firstly, I was surprised at how roomy they are inside, I felt so comfortable with lots of leg space, and it felt like I was in a much larger car. I loved the way I could dash around the city and park so very easily; it was a dream car to drive and park. This new electric Mini also has enough power to race along the motorway with pure confidence. It feels safe and heavy on the road and the electric motor is plenty powerful. Of course, the battery intel has been sourced from the BMWi3
The hatch at the top is perfect for a sunny day and some fresh air. The overall feeling when driving a mini is carefree happiness – there is no arrogance or attitude just a simple sense of happiness. This is a car that does what it says it will do and makes you smile every time you hope into it. Mini was made for the city and there are now plug in points everywhere so it's never a stress to charge up.
They say Mini owners name their Minis as they are so cute. I named mine Mag Mini as we flew around doing magazine meetings. The latest Minis are flying out the door and the Mini car sales reps have simply become order takers as they are a much-loved vehicle in huge demand. So, the question must be asked, will you give them a go and swap the fuel tap to a plug?
Mini is conveniently located next to Westfield shopping in Newmarket, Auckland.
Tip –keep an eye on your battery and don't forget to charge when you get low, or you will run out of battery.
Power 135KW
Torque 270NM
Top speed 150KM
Price – From $60400