The Peabody and Jack Daniel's Tennessee Whiskey have a long history. As the story goes, it was Jack Daniel's that the hotel General Manager and his hunting buddy were drinking in 1933 when they decided to place live ducks into the hotel's marble lobby fountain, setting in motion a quirky tradition known throughout the world today as the Peabody Duck March. More info on the whole story and the Peabody Ducks HERE. The marching mallard ducks are world famous, having appeared in print, broadcast and online media throughout the world and draw "bucket list" visitors from as far away as Japan (Australia is a popular international market for Memphis).
In 2008, the 75th Anniversary of the Peabody Ducks, the hotel began partnering with Jack Daniel's on a "Peabody Select" program whereby they personally select barrels of whiskey for their bars and their guests. Since 2008, the hotel has selected over 30 barrels and their Jack Daniel's drinks are their biggest sellers. Their signature cocktail is a Jack Daniel's Peach Sour made with "Peabody Select" Jack Daniel's and is served in their restaurants and bars. they even offer an overnight package that comes with a commemorative bottle of the "Peabody Select" whiskey. However, if one were making it at home, they could easily use regular Jack Daniel's Single Barrel, or for a lower proof Jack Daniel's Old No. 7.
The Peabody Memphis – Signature Cocktail
Jack Daniel's Single Barrel "Peabody Select" Peach Sour
- 30ml Jack Daniel's Single Barrel
- 20ml Peach Schnapps
- 30ml Fresh Squeezed Lemon Juice
- 20ml White Peach Puree
- 30ml Sugar Syrup
Directions: Build in a blender, add ice and flash blend; Pour into a large rocks glass and garnish with a peach slice and a couple of Amarena cherries.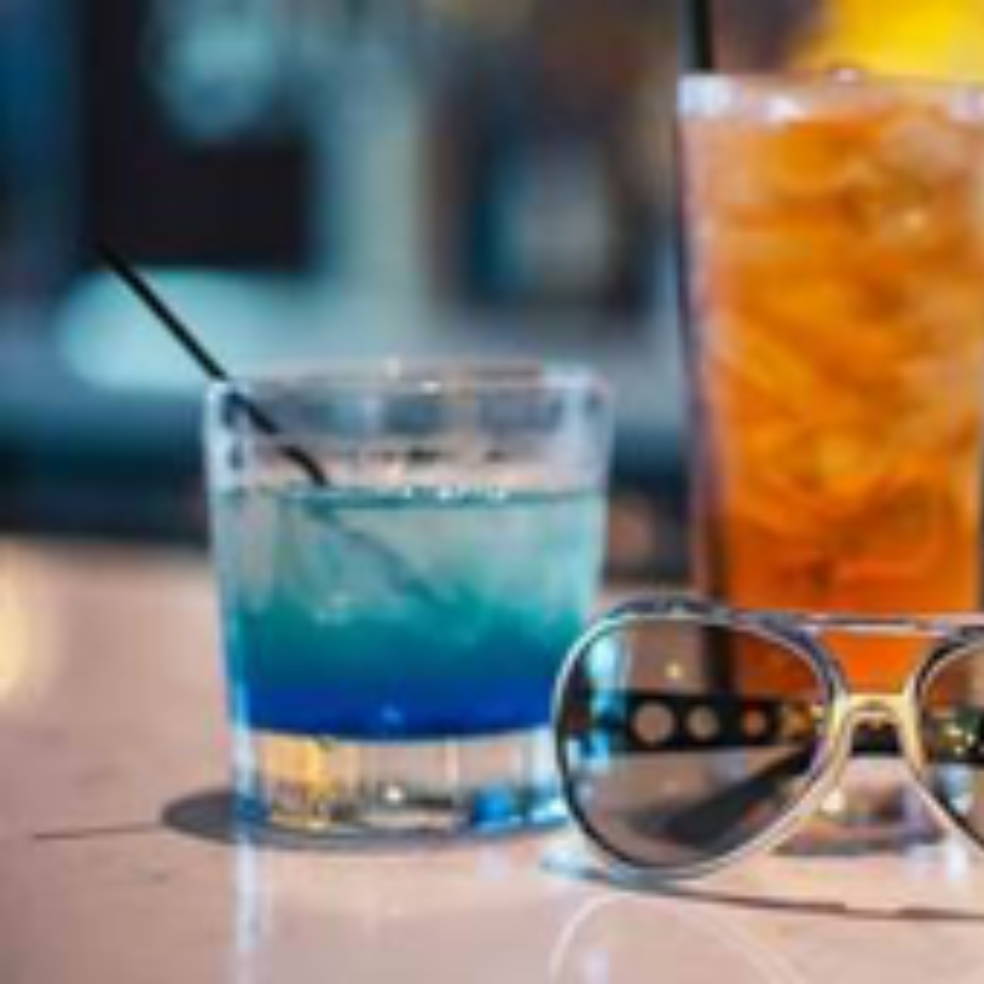 TheGuest House at Graceland – Signature Cocktail
"TheBlue Suede Shoe"
30mlSouthern Comfort
30mlCreme De Bananes
30mlBlue Curacao
Directions:
Build in a shaker; add ice; shake and strain into a large rock glass.