Those that follow me probably know about two of my loves: politics and drinking in dive bars.
With politics, I'm mostly drawn to the anguished, fiery debates and larger than life personalities that come with them.



Dive bars and politics have a lot in common...

Punters who drink in dive bars, based on my experience and extensive research, love the art of conversation and are great debaters. Secondly if you sit long enough you will hear life stories full of anguish and pain. Thirdly, like politics, dive bars are chock-a-block with larger than life characters.

Recently, I travelled with my eleven-year-old to Chicago (although she didn't come to the bar). We travelled Economy with Air New Zealand for almost fifteen hours. Now as anyone knows, fifteen hours in Economy is not easy. Air New Zealand however, made the trip for me a pleasant one. There's nothing like watching movies with familiar faces from home and drinking wine well, you know, perhaps a little too well.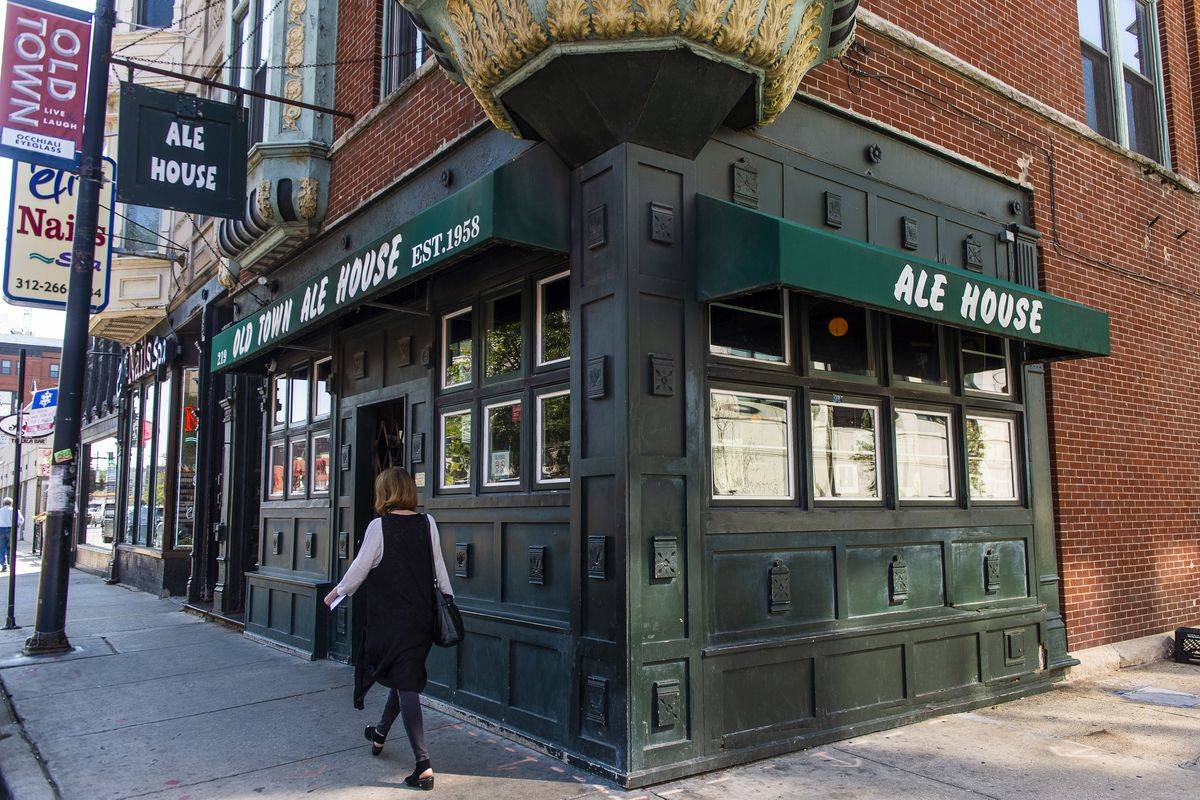 Chicago and Illinois are a City and State in which politics consume the lives of the citizens. Illinois is the State that gave us both Lincoln and Obama. Illinois is also the state that produced five Governors since 1972 who were done for corruption. All five charged and convicted, with Rod Blagojevich being impeached and doing serious time in the Big House.

Chicago, in turn, is a city that's been run, if not owned, by the Daley Family. To date, two Mayors, a Commerce Secretary, Chief of Staff -for Obama and a whole bunch of city Democrats have come from the same powerhouse family. I think it is a truism to say that without the Daleys, there would be no Obama.

So anyway, I offer this political backdrop as a lay up to what could possibly be the best Dive Bar in the U.S, if not the world. Rodger Ebert, a patron of The Ale House and famed American Film Critic, said it is the best Bar in the World that he knows about. Having been there and having spent more than a few hours there, I am in total agreement.


The Old Town Ale House has been around a while , having opened in 1958 and since then little, if anything, has changed. The Old Town Ale House is strictly cash only. They have a no shot rule. If you misbehave you are not barred you simply are denied access to the spirits. What really sets the Old Town Ale House apart is its artwork . Bruce Elliott, Proprietor, is one of those larger than life characters. You name it, Bruce has done it . He's been a golf Caddy for Mob Boss Sam Giancana (conspiracy theorists will tell you Giancana ordered the hit on JFK), supported aspiring politicos and, according to his own testimony, Bruce has been responsible for ending more than a few political careers .

These days Elliot can be found in one of two places, his bar, Old Town Ale House or his art studio which is conveniently attached to the bar .Through his art Elliot is a political commentator. There's a nude of Sarah Palin, former Governor Blagojevich behind bars and – my favourite – a painting completed recently of Vladimir Putin holding a position of power over Donald Trump .

The Old Town Ale House can be found at 219 West North Avenue (at Wieland). Very nearby is another Chicago institution, The Second City Comedy Club. This improvised institution is where folks from Middle America go to be discovered. John Belushi, Tina Fey and Stephen Colbert all did their early hard yards at Second City . Legend has it that these great comedians spent many hours waiting to be discovered at The Old Town Ale. In fact, Belushi has a 300 buck tab still waiting to be paid in his name.

During my visit I met a regular and aspiring comedian, Dan. Dan pays his way in life by being paid fifty Bucks a gig at Second City, doing the odd extra work in local TV productions and selling comedy lines at five Bucks a pop. I paid my five dollars and got a line but for the life of me I cannot remember it. Maybe it just wasn't that funny.

The Old Town Ale sells standard American Beers, sprits and almost-decent wines. If you want food you have come to the wrong place. The Deli across the road will send over something if needed.

For those that love a Great Dive Bar or just simply want to experience a unique Chicago experience The Old Town Ale is the perfect place to go .

- Shane Tepou