Six reasons to switch to Dentabs
Denttabs Toothbrush Tablets are made from 100% natural ingredients. They are plastic-free, organic and free of preservatives, body treats and other potentially questionable ingredients. Denttabs are vegan and certified as natural cosmetics with the BDIH-COSMOS.
Denttabs are taking over and if you're not already convinced, here's six reasons to make the switch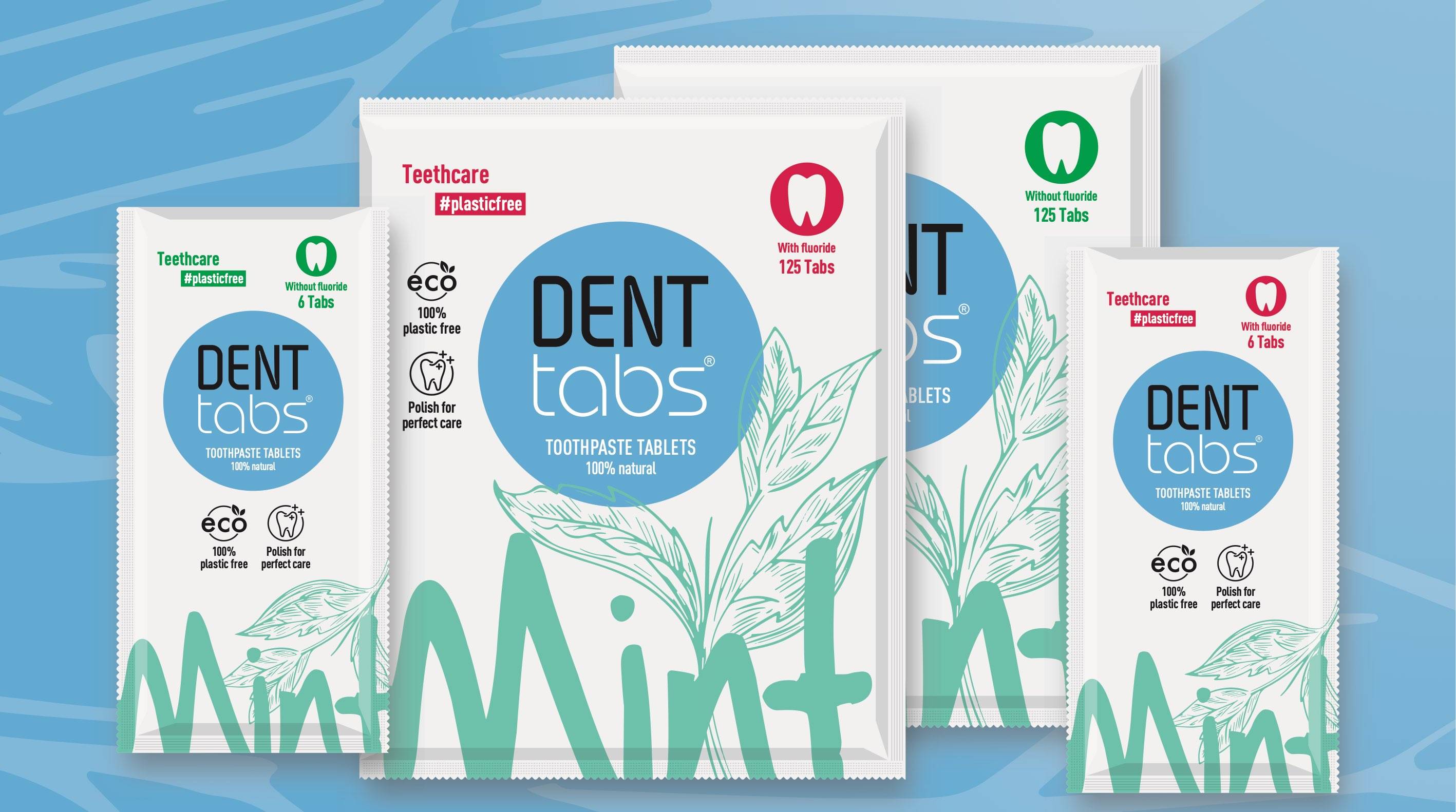 1. Change for good – just like single-use plastic bags are behind us, now's the time to get rid of your plastic toothbrush and toothpaste tube and get Denttabs – the gentle, eco-friendly way to brush your teeth
2. Clean, healthy, polished teeth – backed by science, Denttabs tooth tablets are so much better than your average 'natural' toothpaste. They'll gently polish and whiten your teeth, protect your enamel, and give you long lasting minty fresh breath
3. Home-compostable Pack – Denttabs packaging is certified 100% home-compostable – get with the times and say goodbye to plastic waste!
4. All-natural ingredients – Denttabs are made from completely natural vegan friendly ingredients, giving you that polished 'pearly-white' feel without the nasty aftertaste of harmful toxins and preservatives – available with or without fluoride
5. Healthy for you and our planet – Denttabs are the fresh new way to be good to your teeth and our planet – they plant trees with a portion of their profits every year
6. Easy to use – simply chew, brush and rinse